What are you struggling with?
Empowering Your Wellness Journey - Tailored Health Solutions for Every Woman
Discover Personalised Programs for Fertility, Menopause, Corporate Wellness, and More – Crafted with Care, Expertise, and a Holistic Touch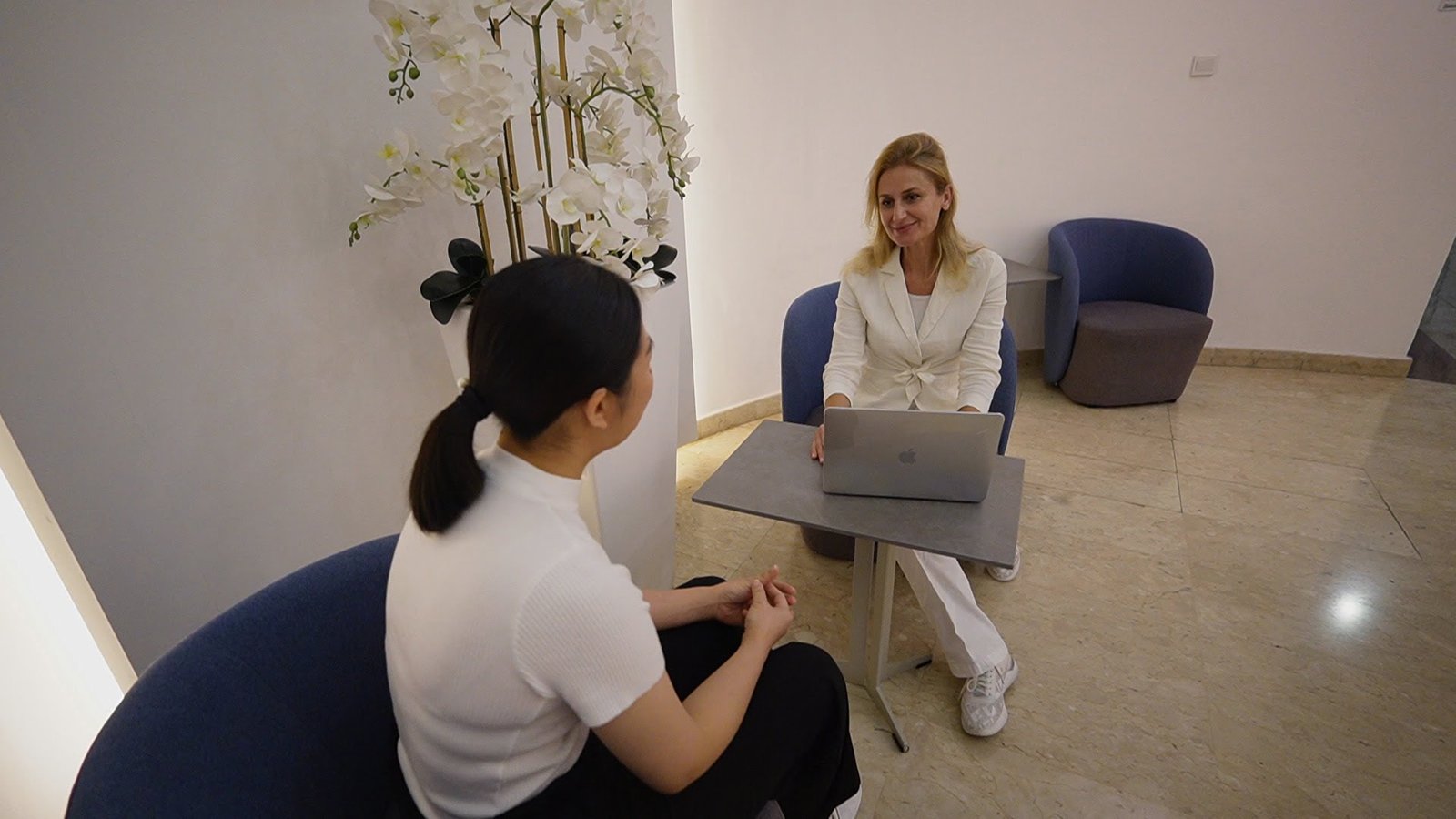 Embarking on the journey to motherhood is a profound and personal experience. At Integrally Healthy U, our Fertility & Pregnancy program is meticulously designed to support you through this incredible journey. From pre-pregnancy planning to postnatal care, we provide a nurturing and holistic approach, combining the latest nutritional science with traditional wisdom to optimize your health and prepare you for the joys of motherhood.
This comprehensive program is split into phases – preparation for pregnancy, pregnancy support, and postpartum care, each tailored to meet the unique needs of each stage. We focus on enhancing your body's natural capabilities, ensuring the best possible environment for conception, a healthy pregnancy, and a smooth transition to motherhood.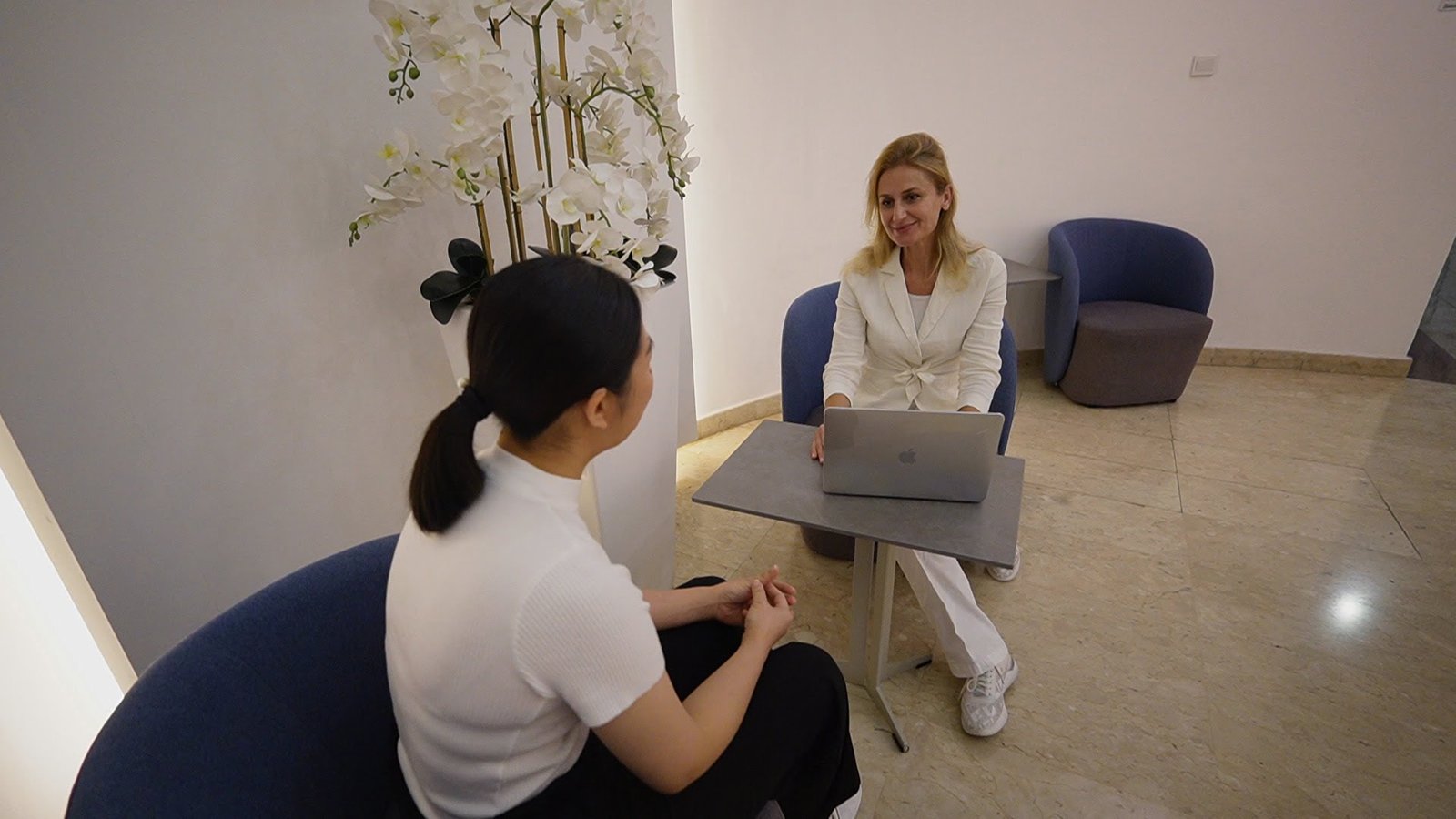 The Menopause Harmony program at Integrally Healthy U is designed to empower women to navigate the menopause transition with ease and confidence. Understanding that each woman's experience of menopause is unique, our program offers personalized support, addressing the physical, emotional, and hormonal changes that occur during this period. We employ an integrative approach, combining nutritional therapy, lifestyle adjustments, and holistic practices.
Our goal is to alleviate common menopausal symptoms such as hot flashes, mood swings, and disrupted sleep, while also focusing on long-term health and well-being. By embracing a combination of modern science and traditional wisdom, we guide women to a harmonious balance, enabling them to maintain vitality and wellness throughout menopause and beyond
Integrally Healthy U's Corporate Wellness program is specifically designed for the modern professional woman, addressing the unique challenges faced in the corporate environment. This program offers a blend of health coaching, nutritional advice, and Face Yoga, all tailored to fit the demanding schedules of busy professionals. We understand the importance of maintaining health and well-being in a high-stress work environment and provide practical, effective solutions.
Our corporate package includes weekly presentations on women's health, group Face Yoga classes, and individualized health coaching sessions. This holistic approach not only enhances the physical and mental well-being of employees but also fosters a more productive, harmonious workplace. By investing in the health of their female workforce, companies can see significant improvements in overall morale, productivity, and employee retention
"It is health that is real wealth and not pieces of gold and silver"

— Mahatma Gandhi
Gain deep insights into how your body functions, learning about hormonal balance, nutritional needs, and the impact of lifestyle choices on your overall health and well-being
Holistic Health Strategies
Discover comprehensive and integrative approaches to health, combining modern nutritional science with traditional and holistic practices like Yoga, Face Yoga, and aromatherapy
Personalized Wellness Plans
Learn how to create and follow personalized wellness plans that are tailored to your unique health goals, whether it's improving fertility, navigating menopause, managing stress, or enhancing overall vitality
ind-Body Harmony Techniques
Master techniques to achieve harmony between your mind and body, including stress management, mindfulness practices, and methods to enhance sleep quality and energy levels
Practical Nutrition and Lifestyle Tips
Acquire practical nutrition and lifestyle tips that can be seamlessly integrated into your daily routine, ensuring you have the tools to maintain and enhance your health independently
Learn to make informed decisions regarding your health, understanding the interplay between medical advice, holistic alternatives, and personal intuition in creating a health plan that resonates with your lifestyle and goals
Holistic Offerings: The combination of the latest nutritional science research with traditional practices like Yoga, Face Yoga, aromatherapy, and breathing techniques provides a multi-faceted approach to health. Promote this as a "360-degree wellness strategy."
Deeply Caring Support: Emphasise this personal touch in all communications. Personal testimonials that showcase Maryna's caring nature can effectively communicate this aspect to potential clients
Integrative and Personalised Approach: Highlight that every individual gets a unique treatment plan tailored to their specific needs. This emphasises the individual attention and bespoke service each client receives.
High-Quality Research: Mention affiliations, certifications, or courses undertaken to ensure that clients know they're receiving advice based on the latest, unbiased research.
Ancient Medical Traditions: Sharing success stories where techniques from Ayurveda or Traditional Chinese Medicine have proven beneficial can be compelling. Offering workshops or sessions discussing these techniques can also garner interest.
Harmony & Balance: Use visual branding elements on the website and other marketing materials that signify balance—like the Yin-Yang symbol or balanced scales.
Women's Pivotal Role: Emphasising the importance of women's health not just for the individual but for families and societies can resonate deeply with potential clients. Hosting workshops focused on women's health, contributing to women-centric publications, or even partnering with women-focused NGOs or organisations can bolster this aspect.