Empower Your Wellness Journey
Born in Ukraine, I pursued my academic journey in Economics in Paris before establishing myself in London, where I meticulously cultivated my professional expertise in the intricate landscape of financial services. However, a convergence of environmental factors precipitated a disruptive hormonal imbalance, leading to persistent insomnia.
In my quest for a resolution to these health challenges, I embarked on a transformative exploration of human physiology at the esteemed College of Naturopathic Medicine (CNM) in London, UK. Guided by the latest scientific advancements in Biomedicine, Biochemistry, and Nutrition, coupled with a recalibrated diet and the integration of traditional holistic practices, I charted a course to recovery. This holistic approach not only rejuvenated my personal health but radiated positive effects, fostering the well-being and vitality of my family.
As a devoted mother of two vibrant children, I intimately comprehend the myriad challenges women encounter, and the profound impact these challenges exert on their health, overall well-being, and outward appearance. My paramount goal is to empower women to flourish by imparting my expertise and providing unwavering support on their journey toward optimal health.
In my clinic, my focus converges on rectifying hormonal imbalances, elevating reproductive health encompassing fertility, pregnancy, and postpartum stages, as well as promoting healthy ageing and beauty. 
Holding credentials as a registered Nutritional Therapist and Health Coach, I extend my influence as a certified Face Yoga and Shakti Power Yoga teacher, amplifying my capacity to guide individuals towards holistic well-being and self-empowerment.
This is What makes me Unique
My Certifications and Qualifications
Certified to Guide Your Journey Towards Balance and Inner Peace through the Art of Yoga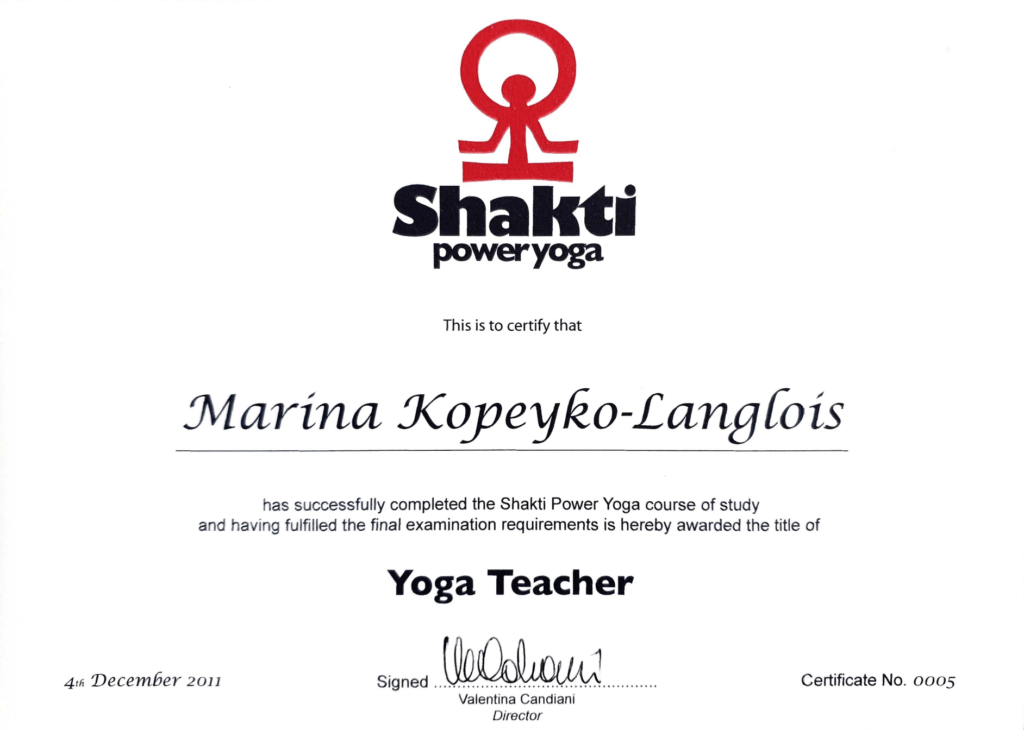 Empowering Your Path to Wellness with Expert Guidance and Personalised Health Coaching
Trained to Enhance Your Natural Beauty and Well-being Through the Practice of Face Yoga
Professional Expertise in Nutritional Therapy to Nourish and Transform Your Health Holistically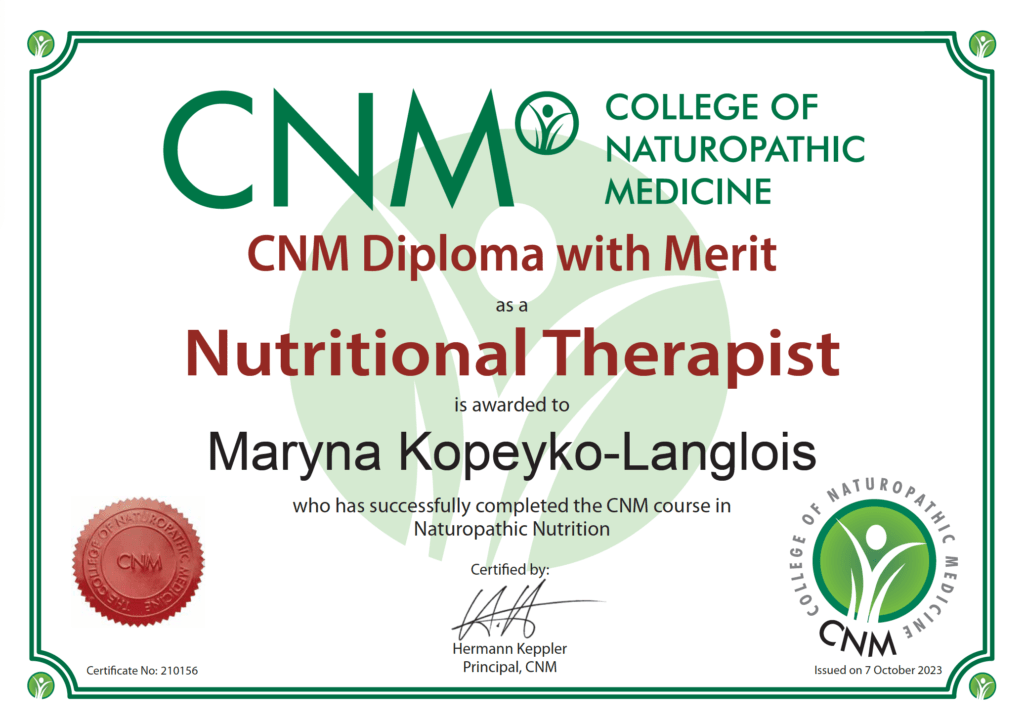 Your Trust and Safety are My Top Priorities. With Full Insurance Coverage, You Can Have Complete Peace of Mind While Working with Me. Rest Assured, You're in Professional Hands That Value Your Well-being
Click the button below to view my Insurance Certificate
"Health is a state of complete physical, mental and social well being and not merely the absence of disease or infirmity"

— World Health Organization
In preparation for my third round of IVF treatment I committed to Maryna's nutritional guidance and I started feeling more energetic in the first weeks of the Plan. Three months later my AMH test results improved and a bit later I learned I was pregnant. It was completely surprising and totally unexpected! I am so pleased with my decision to work with Maryna and feel very grateful for her continuous warm support, her trust in me and my partner! Massive thanks!
I want to say words of gratitude to Marina. After some time, thanks to Marina's recommendations, I became much calmer about sweets, and at the moment I've totally got rid of my illness, which tormented me for 6-7 years. I stopped eating dairy, lost 4 kg and added more healthy foods and greens to my diet. It is very interesting to communicate with Marina, she always conveys the necessary information to you without being intrusive, very easily and simply. I've been always listening to Marina's nutritional sessions with great pleasure! Thank You
The Face Yoga classes with Marina are exceptional!  She is a caring, calm and motivating coach. Her explanations are accurate, complete and personalised. Naturally, the practice becomes an almost effortless daily routine and I always remain motivated to continue it! And a little more about health information with advice from Marina, I really appreciated this opportunity to discuss this subject. Absolutely to try!